Klairs Freshly Juiced Vitamin Drop Review
It's the middle of the week and here's part two of my three-part Klairs review! I posted up my thoughts on Klair's Soothing Serum so you can find it here in case you missed it. Today I wanted to talk about the Vitamin C Drops, which I use after the Soothing serum. (If you haven't noticed already, I'm reviewing them in the order I use them.) I've mentioned these drops several times on my blog (like here or here ) and I've been a fan girl since I got my first bottle in 2015. I realized I never gave it the spotlight so here it is now!
The Klairs Vitamin C Drops contain 5% Vitamin C and is safe for sensitive skin. I ran a quick test of the ingredients on COSDNA and it scored low on the acne, irritant, and safety spectrum. Sensitive friendly -check! These drops are meant to fade spots, brighten, and improve overall skin health.
These drops fall in the treatment phase of your skincare routine. Typical use would be to apply after toning/essence and before moisturizer. If you feel your skin is more sensitive, you can mix it with your moisturizer before application OR apply the after moisturizer. I was able to use this before moisturizer without any negative reactions. No burning, no itching, etc. Side note: this product is fragrance free and feels like a light facial oil, but does absorb so don't worry about feeling greasy. It also warms up when applied to the face so don't be alarmed. Please use caution when using Vitamin C drops with other products containing BHA/AHA. Over exfoliation can lead to more breakouts, irritated skin, broken skin, etc.
With daily use, these drops revealed brighter, plumper skin. I saw the change in my skin after about 1.5 weeks of consistent application. No more sebum/keratin plugs and bye bye blackheads! My sun spots shrank down in size and my skin felt so much younger. I'm sure if I got a stronger dose of Vitamin C drops they would clear my spots really quickly, but I doubt my sensitive skin would be able to tolerate it. Overall, these drops have done an amazing job keeping my skin in check. Sometimes I stop using it because I start trying other treatment options (AHA/BHA), but I find myself returning to it over and over again because it just works so well with my skin.
I tried two other Vitamin C serums- Drunk Elephant's C-Firma Day Serum and Olehenriksen's Truth Serum. Drunk Elephant's C-Firma had a nice smell to it, but did not clear out my pores as well. There was not much improvement after a week of use and determined it was not as effective as Klairs. Olehenriksen's Truth Serum did nothing for my skin. I saw no changes with this one and it again confirmed for me that Klairs is still my number one.
I have yet to encounter a Vitamin C serum that is as effective and gentle as this one by Klairs, but if you have any suggestions I'd love to hear them! If you're looking to purchase this you can find them on Wishtrend*, Soko Glam, or Amazon.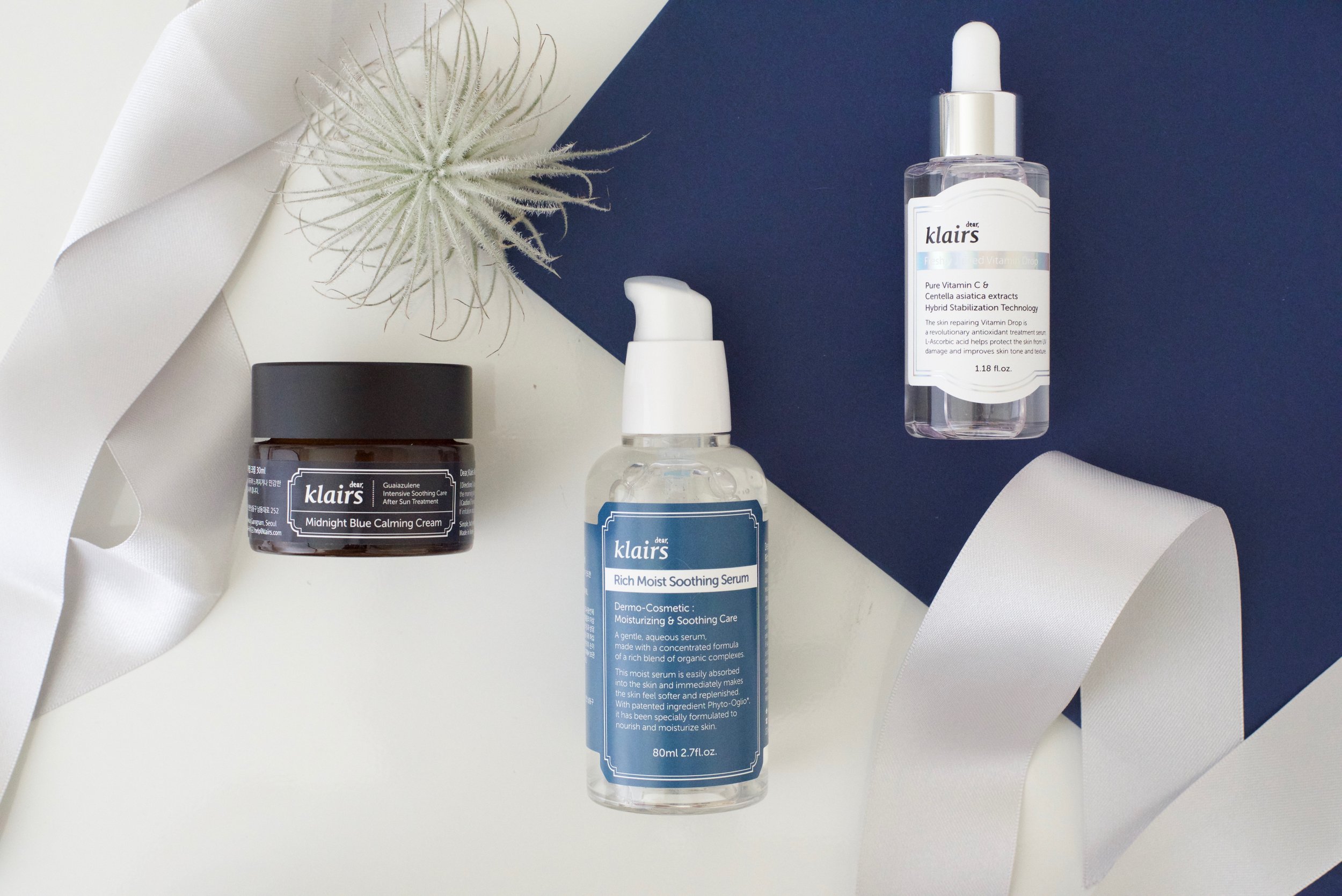 Review on the calming cream will be up next!
*This is an affiliate link.