Chicago & Portland Eats
I was in Chicago and Portland two weeks ago and wanted to share my trip here on the blog. We spent most of it eating so it's mostly food pics, but it's nice to refresh my mind with the places we visited.
Chicago: Pequods/Mollys Cupcakes/Union Sushi/Del Seoul
Kevin and I used to live in Chicago so we spent 2 days running around town and visited the Northwestern campus. We stayed at an airbnb in Lincoln Park, which was convenient for our purposes, but I'd recommend staying downtown if you're visiting for the first time. The trip was pretty short, but we managed to get my beloved Pequods! Can't forget the best cupcakes in the world at Molly's Cupcakes, and we tried a new Korean place called Del Seoul. Del Seoul had some pretty bomb ass tacos. Hubs got short rib, and I got fish and shrimp. Yuummmm.
Portland: Punch Bowl Falls/Pok Pok/Salt & Straw/Pine State Biscuits/Tasty N Sons/PDX Sliders/International Rose Test Garden/Shopping
Our travels continued into Portland and we welcomed ourselves with a visit to Cha Ba Thai for some Thai food. Oh my god the portions are enormous! We each ordered an entrée and shared a small soup, but the portions were so large it could've easily fed a family of 4. We stayed at an airbnb in the Richmond neighborhood, which was super convenient since Pok Pok and Salt and Straw were literally just around the corner from us.
The thing I love the most about Portland is how green everything is. It feels so relaxing and refreshing to be living among nature. While we couldn't be totally unplugged, it was still a good break away from the computer.
We did a beautiful hike up to Punch Bowl Falls, which was actually suggested by a local coffee shop owner. Portland is known for "keeping it weird" or going against big corporations and outsiders so we were surprised to have had such a pleasant experience.
We had dinner at Pok Pok, which is the most popular Thai restaurant in Portland, and boy oh boy were we in for a treat. Their wings were AMAZING. Kevin and I love Korean chicken wings for their sweet and salty flavors, but we both agreed the ones from Pok Pok were better! I loved the authentic feel and the traditional taste. And, definitely try the Som. I got the lychee flavored one and it was delicious.
Salt & Straw ice cream was SO good. I'm not the biggest ice cream fan, but that strawberry celery one was perfect! :p
Our coffee owner friend also suggested we visit Pine State Biscuits so off we went! We got there around 9 am, but because of the wait we didn't eat till 10ish. Once again, the portions were pretty big AND the food was so heavy. It was so good and so filling- we skipped lunch.
Tasty N Sons is popular for brunch, but we went for dinner and loved the variety of small plate options. It reminded us of Avec back in Chicago.
BEST burgers/sliders we've EVER had. Now we get why it has a full 5 stars on Yelp. Yummmm!
If any of you are gardeners or love roses, you have to visit the International Rose Test Garden. It is such a beautiful garden to visit with several thousand roses for you to enjoy. I found several new varieties that I want to grow at home and it's definitely worth your time.
For the record, we did try Voodoo donuts, but were not impressed. There wasn't anything special about them, but it was just one of those things you have to try when you're a first time visitor.
Now a little bit about the shopping- there's no sales tax in Oregon! Yippee! I went a little nuts at Sephora and Aritzia. If you're from the Bay Area, you know Valley Fair and Santana Row are really nice places to shop. You won't find anything on that scale in Portland. It's more like Eastridge level there. They have some luxury brands, but the stores are smaller and carry less options. I was able to find most of what I wanted, but don't expect really nice shopping malls. If you're really serious about shopping you could shop online ahead of time and have them ship to wherever you're staying in Oregon.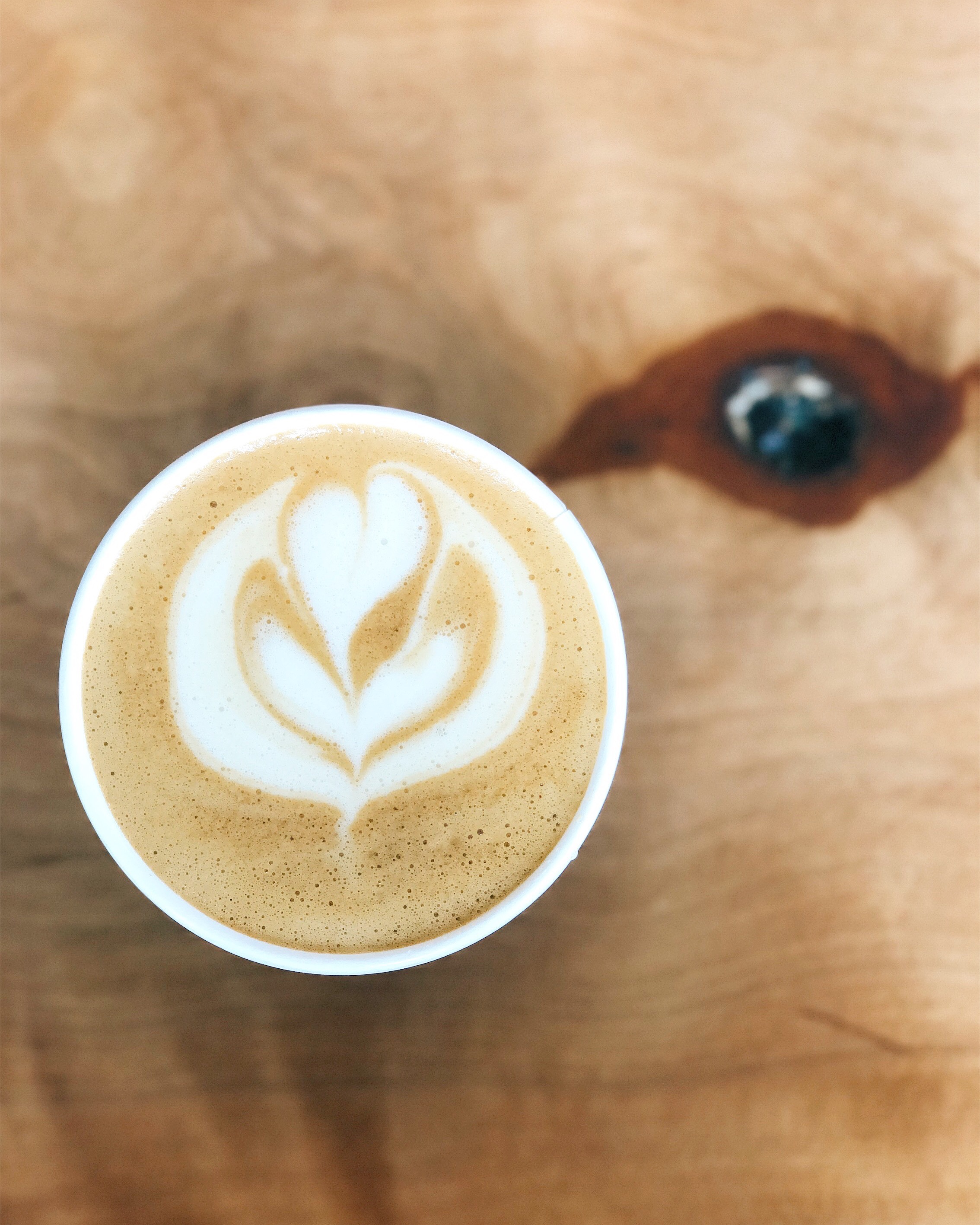 Cute coffee shops and tax free shopping makes Kevin and Valerie very happy. :)